Please help us to bring Havoc home
Havoc is a beloved member of the family, and we are devastated. It has been many tears and sleepless nights since our wonderful boy disappeared. Havoc has been roaming Northwest Washington D.C. since early November 2013, as confirmed by K9 scent tracking teams. He is routinely seen, but to get him home, he must be kept in sight until Janet can arrive on the scene. It only takes a minute for Havoc to run off and disappear again. A generous reward is being offered for his safe return.
Havoc is a 6 year old, neutered, mixed breed, male. Havoc is mostly black with tan-colored paws, muzzle and spots over his eyes, and he weighs about 50 lbs. Havoc is normally friendly, but after so long on his own, he's grown extremely frightened. He will likely run away if approached. If you see him, please just call Janet at 248.755.7594 and follow him to track what direction he's moving in.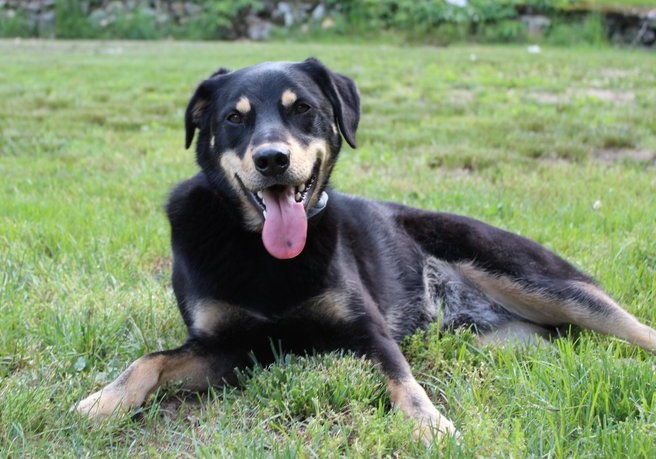 Havoc just chillin' and enjoying life...
Havoc was lost on 11/9/13 in the area of the Dalecarlia Reservoir at the border of NW Washington D.C. and Bethesda, MD. The latest sightings can been seen on the map below.
For more information about the latest sightings of Havoc, please check the news page